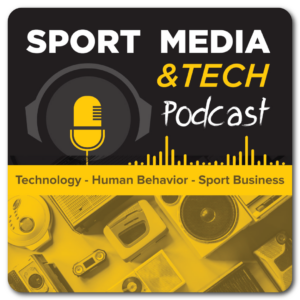 Listen to a panel discussion with three of the industry's most personable and professional sports broadcasters. We talk about what it takes to pursue a career behind the microphone and the stories that add value to the game. Brooke Weisbrod, ESPN, Drew Fellios, ESPN and Michael O'Donnell, ESPN/CBS.
Guest Bios
Podcast Notes & Quotes
All Episodes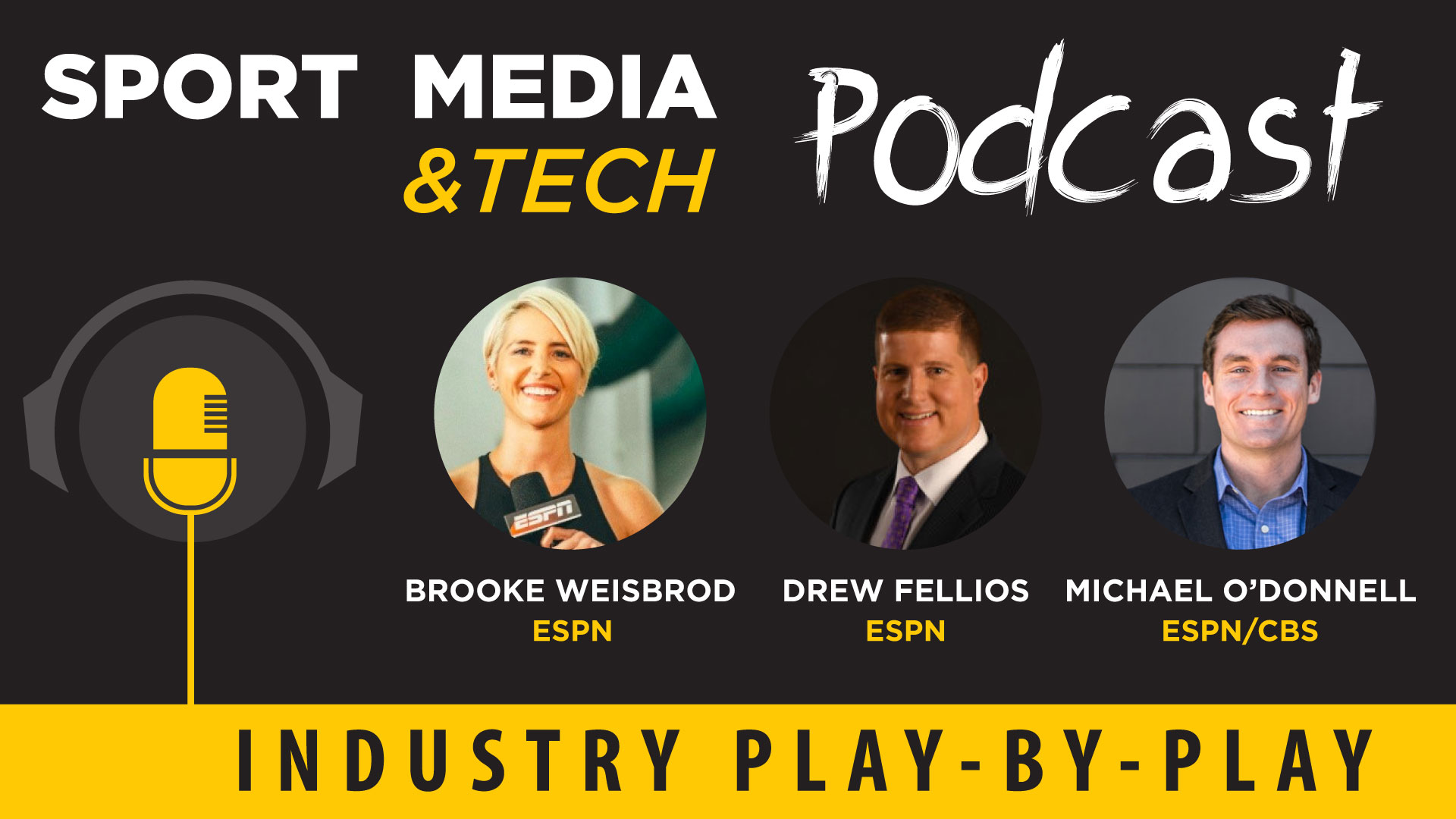 Sports have always been a driving force in my life. As an athlete I grew up playing just about everything with my older sisters and the kids in the neighborhood, dreaming about doing it someday, professionally.
I was a three-sport athlete at Coastal Carolina University and followed my true love, basketball, to Germany where I played professionally, for six months. A back injury cut my career short but led me from one dream to another.
Since 2004, I've been a sports broadcaster talking about the same games I grew up playing covering men's and women's professional, college and high school events. As a color commentator I love to look for the hows and whys and bring the energy from the arena to the fans.
Living a dream working for ESPN, ESPN Wide World of Sports, the Tampa Bay Rowdies and Tormenta FC. Drew has more than twenty years of sports reporting and broadcasting experience. Before moving to play by play he was a sports anchor for both Bright House Networks and CBS. Drew has called many memorable moments, hosted significant sports recognition events and helped fans enjoy watching games from home like the best of them.
Michael has combined all of his passions into one career. As a College Basketball Analyst and President of Harbinger Capital Management he is using both his collegiate career as an athlete and scholar to find success. Michael has hosted the American Athletic Conference media day and calls games for both ESPN and CBS. Michael has works in private equity using his experience from working in college sports helping raise money and coach athletes with life development skills.
You have identify what makes you different. It's not about how much you know, but how much you use what you know. It's about how you leave people feeling, when you ask them for their time to learn. If you are one percent better every day, over a couple days that still is a lot improvement. You can do it!
Follow your dreams and go where your heart takes you. If you do that, everything is going to work out in the end, as hard work gets recognized. Be good to people along the way and you will work a very long time in the business. Don't look at people next to you, focus on yourself and the little things you can do to be better. Good things will happen.
Don't get caught up into the comparison game. That is a dark hole. Relationships are important to opening up the door to the most intriguing stories. You have to do your best to be able to self-critique while still believing in yourself. Confidence is key, especially while on air. Maintain your balance!