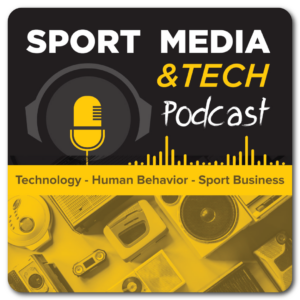 Commish Talks, Sports Leadership & Sport Media & Tech Podcasts collaborate with an episode discussion with the three podcast hosts Josh Schaub, Mark Hodgkin and Keal Blache. They discuss how COVID-19 is advancing areas for the future of sports venues, automated intelligence/machine learning, contactless payments and voice e-commerce.
Guest Bios
Podcast Notes & Quotes
All Episodes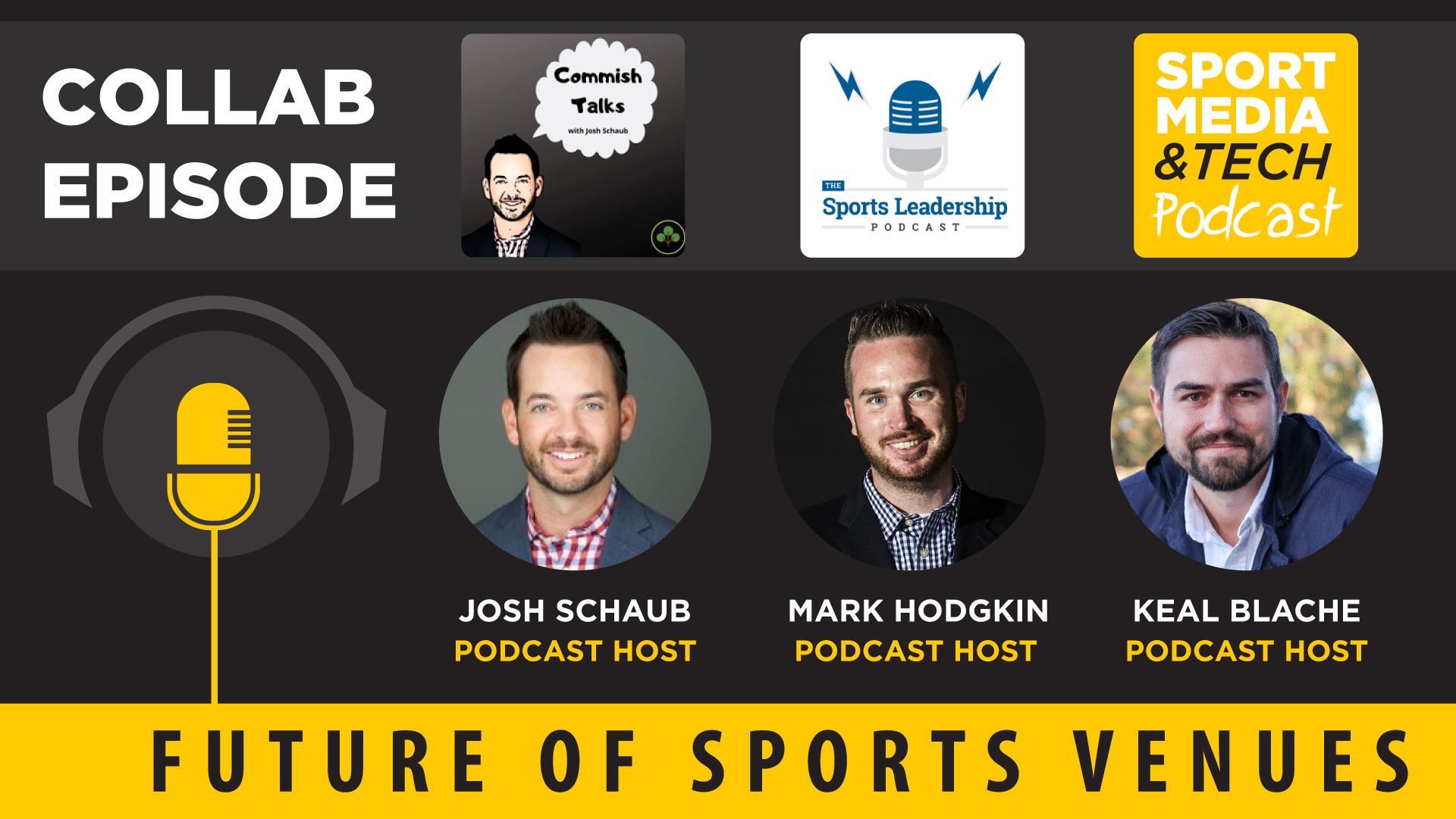 Commissioner of American Association of Independent Professional Baseball and Major Arena Soccer League. I've been working on a podcast for the past few months to share the world of sports from the perspective of a sports commissioner. At first, we were hesitant to create this as we were not sure people would want to know what goes on at any Commissioner's office. However, we found that even a select few may find it interesting and that's enough for me. This is especially true for any young professionals thinking about a job in a league office. The podcast is called "Commish Talks" and you can find it on any platform that you use to listen to podcasts.
Mark A. Hodgkin has worked on the front lines of technology and athletics for over a decade and a half. Hodgkin began his career as a staffer on campus at Bryant University and Boston College and then a conference administrator at the Big East and American Athletic Conferences. During that time, he worked in a variety of digital roles overseeing video production, social media, branding, and creative services. For the past five years he has worked with leading technology companies NeuLion and TicketSocket developing their product. In addition to Sport Media & Tech, he also been a co-host of the Sports Leadership Podcast since 2016, delving into topics of leadership and professional development in the sports industry. Mark guest lectures for the undergrad and graduate courses: Sports Media and Tech at UCF.
Keal is a strategic leader with ten years of demonstrated success in building brands, creating experiences and analyzing data. He currently serves as Executive Vice President at TicketSocket. Prior he was the Chief Marketing Officer for Thumbprint - a technology & logistics company representing global brands. Before launching his own company Loba Creative in 2015 he lead marketing and branding for Insurance Office of America working on sport partnerships with many NFL, NBA and NHL teams. Keal also was a tournament director for the LPGA Symetra Tour after holding sports marketing positions at UCF Athletics and the Arnold Palmer Invitational. He graduated from UCF with a degree in finance and a Sports Business Management minor. An avid learner and educator with a strong network of industry contacts Keal co-teaches the undergrad and graduate courses: Sports Media and Tech at UCF.
We as a society are pushing on speed. Things I don't do anymore is picking up the phone calling someone and ordering something. I want two clicks to buy something and to complete the transaction with my face or thumbprint.
Teams having the data to understand your behavior as a fan is accelerating the industry's expectations. The current constraints are bringing out the most creative sides of business people. 
The future of sport is globalization. It doesn't matter the size of the team or where you are at as the content can reach people anywhere in the world. We are only a couple years away from global wi-fi due to Elon Musk, SpaceX and Starlink. The industry is going to have the largest digital audience it has ever seen.