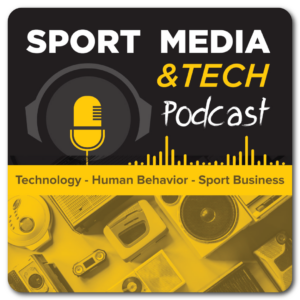 Listen to three Esport professionals that work with University and Professional teams. This group operates alongside the athletes, staff and teams' partners. We talk about today's environment in Esport and what the future may look like. Sari Kitelyn, Full Sail University (Fortress/Armada), Gabe Causse, Magic Gaming and Grant Paranjape, Washington Justice.
Guest Bios
Podcast Notes & Quotes
All Episodes
ari Kitelyn is the Director of Esports + Project Development for Full Sail University. For the past 13 years, she's been responsible for developing brand initiatives for Full Sail, including brand campaigns, community outreach projects, new business development and strategic planning. Most recently, Sari has been building Full Sail's esports initiative, focusing on establishing Full Sail Armada, Full Sail's varsity esports team. Under Sari's leadership, Full Sail's esports efforts have grown, expanding both deep into the industry as well as locally on campus. Full Sail has been home to many events, including the MLG Call of Duty U.S. Championship, NBA2K's The Ticket, Red Bull Conquest, Florida Mayhem Watch Parties, and has produced their own events like The Fortress 40, Call of Duty Collegiate Invitational, Overlords of Orlando with HungryBox, Blizzard's Hearthstone Collegiate Championship and more.
Experienced partnership development professional with a passion and knowledge of both traditional sports and Esports. Gabe has experience working with Magic Gaming, the Orlando Magic, Switchback FC, Robert Half, USA Badminton and USA Boxing. He has volunteered for the United States Olympic Committee as a VIP Host and as a Board Member for the Big Brother and Big Sisters Club of Colorado.
Dedicated to providing the highest level of work in any field, currently focused on esports. Grant has worked with the Washington Justice, Monumental Sports & Entertainment, Splyce, Caerus Management and Skill-Capped.com. He leads the business operation and strategic growth for the organization.
Too much value is often put into the idea and not enough into the execution of that idea. If you get that balance right you will get it done.
Good people go a long way. It is all about relationships. Doing the right thing goes far. You never know who you are going to run into. Make a great impression every time! 
There are going to a million and two different opportunities that come your way. There will be many different paths. Do what you want, if you work at it and become good at it you will do great!