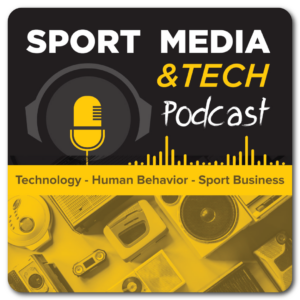 Join us to spend time discussing how the industry is adopting new available tech with Amanda Stern, an Experiential Leader from the Canadian Olympic Committee, Abhishek Bynakia, Chief Product Officer of Spektacom and Costa Kladianos a Senior Leader in Innovation and Tech for Tennis Canada.
Guest Bios
Podcast Notes & Quotes
All Episodes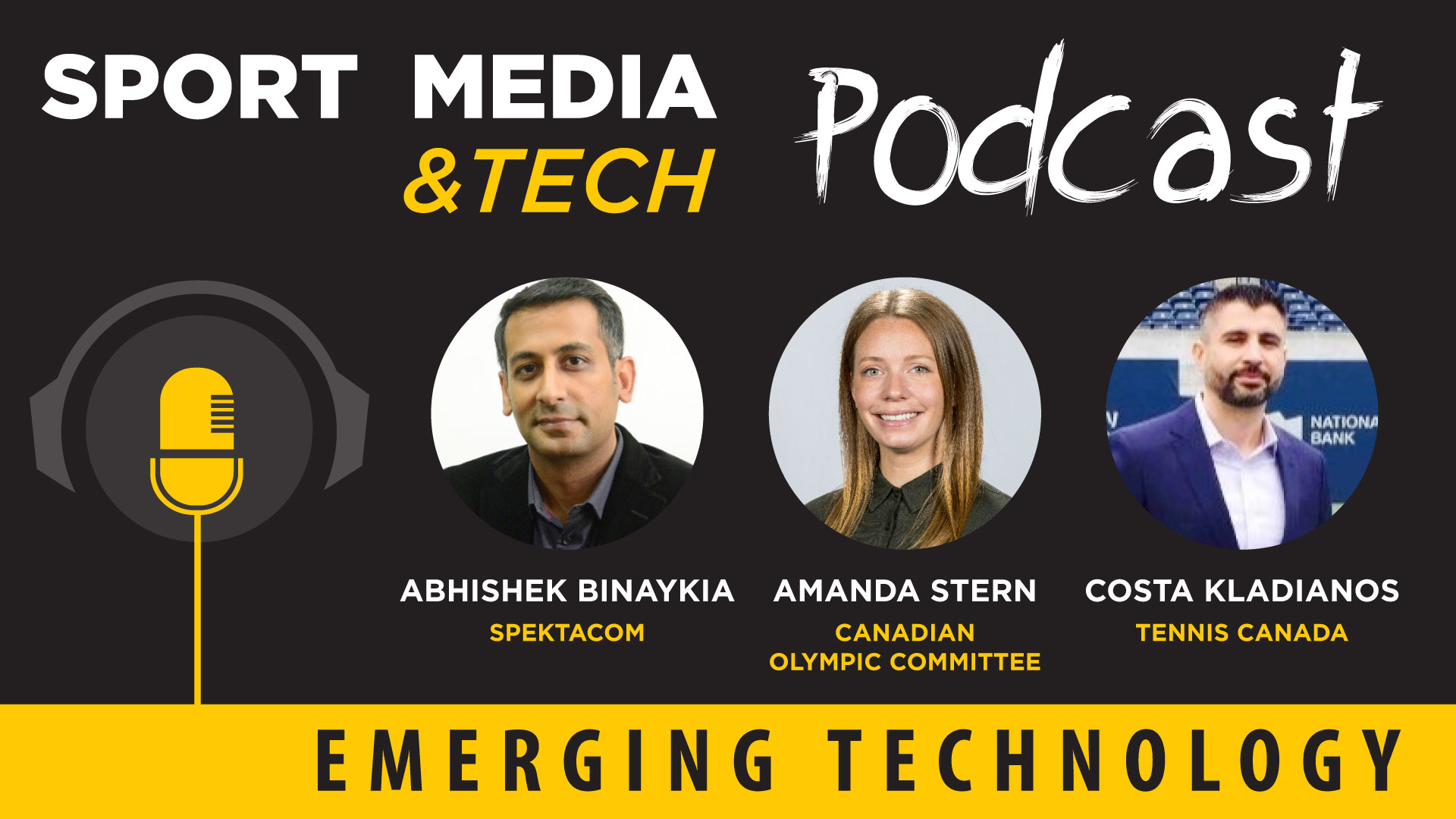 A dynamic product and business leader with extensive experience working in Fortune 500 companies such as Qualcomm, Broadcom, etc, as well as with high tech start-ups. Mr. Binaykia has held various leadership roles in product management, business development and marketing, and has taken multiple cutting-edge products and technologies to market.
He is a major sports enthusiast and has consulted for multiple IPL franchises in the area of digital transformation. Currently leading product and marketing responsibilities at Spektacom, a company which I firmly believe will change the paradigm on usage of technology in sports. Mr. Binaykia has an MBA from the UCLA Anderson School of Management, and an MS in Electrical Engineering from North Carolina State University.
Amanda leads the Experiential Marketing division for Team Canada, focused on creating unique fan-facing experiences and advancing the Olympic values across Canada. Canada Olympic House is the largest and most integrated project Amanda and her team oversee, where at the PyeongChang Winter Olympic Games, over 15,000 visitors were welcomed over 17 days, and RFID wearables were introduced to enhance the connected experience. As Team Canada looks to the future and a potentially modified Tokyo Olympic Games, technology will play a key role in the Canadian fan experience in 2021 and beyond. Prior to joining Team Canada in 2017, Amanda worked at sports marketing agency T1.
Costa has over 18 years' experience in technology focusing on the sports and entertainment business. As Director of Innovation and Technology for Tennis Canada, Costa is focused on using technology and Data to add value and engage fans during the Rogers Cup/Coupe Rogers ATP 1000 events. Prior to Tennis Canada, Costa was Director of Technology for the Canadian Football League with a primary focus on technology infrastructure for the Grey Cup, Canada's oldest and largest annual 1 day sporting event.
Passion is the single most important thing. Be bold, don't be scared to explore different things. You learn a lot more from failure than success. You only need to get it right once.
 Keep fighting, working hard and stay passionate!